Library Maker Fest will be held on May 18th this year and we are moving to a bigger space at the Expo Hall at the Strawberry Festival Fairgrounds in Plant City. This year we are also premiering Maker's Row, which will be a designated area to make and take a creation home with you! Click the link below for more information on how to register for a booth or for general attendance information.
More information
TBLC will be closed for Memorial Day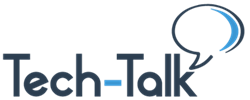 Sign up for Tech-Talk and receive a weekly email with tech and productivity tips.
Subscribe
Have you checked out the new Florida Library Webinars website? FLW is a continuing education program offering weekly live webinars – you can see what's upcoming here.  Our live classes and recordings are for ALL staff working in Florida libraries. We offer introductory level training in technology, customer service and other soft skills and library skills.  We have a curriculum of over 800 training sessions recorded from our live webinars.  You can also find webinars in the new On Demand section to find the right training for you.
Go to FLW
TBLC is proud to announce the publication of our new Strategic Plan charting a course to guide our future for the next three years!
Read the Plan
Shortly before her recent retirement, Barbara Pickell, then Director of the Clearwater Public Library System, wrote a description of the collaborative role the library played and continues to play in the City of Clearwater's Economic Development efforts. She described...
read more