VIP is on its way… Have you registered yet?
The VIP Conference returns on September 13, 2017! The always popular event will be held at the Marshall Student Center at USF, and this year's keynote speaker is John Spencer. You won't want to miss this event! View the agenda and Register now!
Get email tech tips from us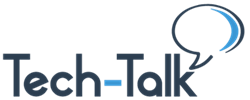 Have you checked out the new Florida Library Webinars website? FLW is a continuing education program offering weekly live webinars – you can see what's upcoming here.  Our live classes and recordings are for ALL staff working in Florida libraries. We offer introductory level training in technology, customer service and other soft skills and library skills.  We have a curriculum of over 800 training sessions recorded from our live webinars.  You can also find webinars in the new On Demand section to find the right training for you.
TBLC is proud to announce the publication of our new Strategic Plan charting a course to guide our future for the next three years!
Want to showcase an event at your library? Or make a promotional video to promote your library's programs and services? We encourage you to take advantage of our video production program. It is a free service to our member libraries. Click on the link below to learn more!

4042 Park Oaks Blvd. Suite 430 Tampa, Fl 33610 813.622.8252