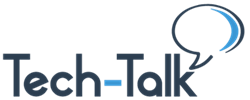 Tech-Talk is a technology skill-building resource that is available to library staff statewide. Get fresh ideas each week on creative ways to use technology and communicate with co-workers. Sign-up for Tech-Talk and receive an email every seven days with helpful articles, "how-to" videos and access to the Tech-Talk membership area with more ideas on how to be productive and innovative at work. You can also ask questions and get a personal response.
To subscribe to the weekly emails, join our email list.
Contact Kelly for the TBLC username and password access to their resources and database.