Date/Time
Date(s) - 03/13/2019
9:00 am - 3:30 pm
Location
Lake Eva Event Center
Category(ies) No Categories
Format
FacetoFace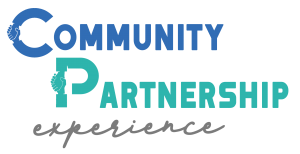 Whether the community you serve is academic, public or specialized, making connections within those groups is essential to the success of your organization. These outreach efforts can expand your reach and service offerings all while helping you better understand your users' needs. So, how can you establish these vital connections and start collaborating with key partners?
Join us for an interactive morning session with Tom Vitale, library director of the Patterson Library in Westfield, New York, who will guide us through establishing and sustaining these connections.  In the afternoon, we'll also get a chance to hear from libraries who have succeeded in creating partnerships and how they made it all possible.
There is no cost to attend this event. A light breakfast and lunch will be provided that day.
---
Read More about the morning session:
Connecting the Dots: Community Library Collaborations
What's so vital about a library being connected to community resources? Does this mean just the not-for-profits in my community? As libraries across the nation continue to transform into community centers, business incubators, pre-schools, and employment/transitional service providers, why is it so important that my library get on board? There are SO many organizations to collaborate with, it can be overwhelming – how and where do I start? On the other end of the spectrum, especially in rural communities, there are so few collaborators – do I expand outside of my service area? Through this presentation and our interactive discussion, including some hands-on work, and take-with-you resources, we will tackle the ins and outs of connecting the dots together!
Tom Vitale Biography
Tom Vitale currently serves as the Director of the Patterson Library, in Westfield, NY. Previously he served as the Outreach Coordinator for the Chautauqua-Cattaraugus Library System, the most western cooperative library system in New York State. In 2018, his peers elected him to the New York Library Association Council, after having served in multiple capacities on the Rural Libraries Round Table, and the Library Access Round Table. Recently, seeing a need for more resources and support for colleagues identifying as LGBTQIA, Tom worked with three other NYLA members to found the LGBTQIA Round Table. Tom has undergraduate degrees in elementary education from SUNY College at Fredonia, and liberal studies from Clarion University of PA, as well as graduate degrees in social work from Stony Brook University, and library science from Clarion University of PA. He is a certified public librarian in the State of New York, and the Commonwealth of Pennsylvania. Tom also holds certifications in mental health first aid for adults and children. He will receive a Graduate Diploma in Public Library Administration from Long Island University in May 2019. In his community, Tom serves as a member of the Jamestown City Board of Assessment Review, and sings with the St. Luke's Episcopal Church Choir. Tom lives in Jamestown, NY with his partner, Brandon, and their three amazing cats, Delia, Q*Bert, and Morticia.
Registration
Registrations are closed for this event.