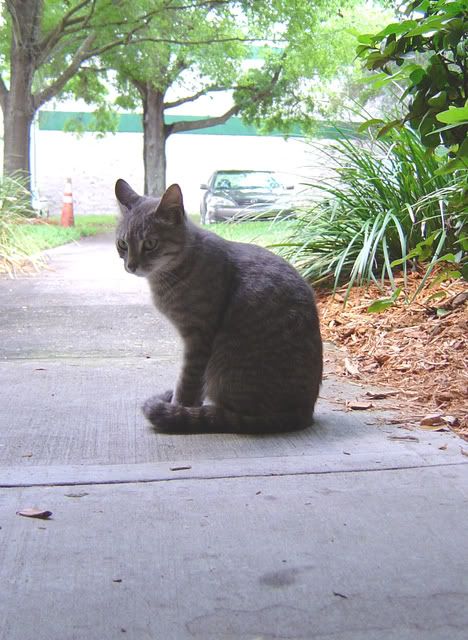 **Edited April 9: She's been adopted!**
The ladies at the TBLC have been feeding this very sweet stray female cat, and we're trying to place her into a good home. We believe she's 6 to 9 months old, and she appears healthy. She's beautiful, sweet and affectionate (and hungry!), and she would make someone a wonderful pet.
Please contact Karyn Bardes at (813) 622-8252 (ext. 235) or bardesk@tblc.org if you're interested or if you have any questions.